Featured Staff Member: Samantha Shill
Samantha is the Health, Safety and Environmental (HSE) Coordinator for RAM. She is a health and safety professional with seven (7) years of experience in internal auditing, policy creation, incident investigations and all aspects of running a successful safety management system.
Tell us about your role at RAM? What do you like most about it?
I work as RAM's Corporate HSE Coordinator and I lead our Joint Occupational Health & Safety Committee (JOHSC). I work with the team to ensure we are always striving to be a leader in health and safety in our industry. I love my role and the support I have when creating initiatives or programs to improve our health and safety program. I also love the people I work with!
How did you get into the profession you're in?
Earlier in my career, I was working in a heavy machinery company and became interested in the Health and Safety practices of the company. Several members of my family also work in high risk positions in different industries so this was a topic that affected me personally. I really enjoy working with companies that take occupational health and safety seriously and do all they can to protect their employees.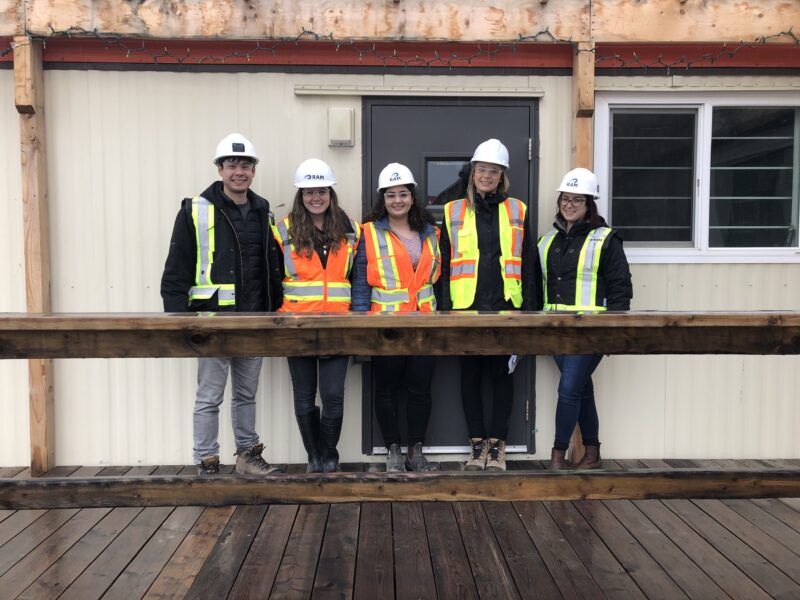 What is your favourite part about working at RAM?
RAM has a great team mentality. You never feel like you are alone in anything that you are doing. I am the only HSE professional that works in our corporate office downtown, but I still receive support from others no matter what department they are in.
What advice would you give to recent new hires?
Always ask for help if you need it! Everyone in the team is so helpful and if they don't know the answer, they will do everything they can to help you find it.
What are 3 career lessons you've learned this far?
Never take on more than you can handle. If you need to delegate or ask for help, do it!
Figure out a system to prioritize your tasks that works for you and stick with it.
Don't take yourself to seriously, you should still be able to have fun at work.
What is your favourite part about working from home?
My business casual work wardrobe is definitely leaning towards all casual these days!
---
Safety is always top-of-mind, never a compromise. RAM is proud to have developed an industry-leading Operational Health and Safety Program, which is COR certified from the BC Construction Safety Alliance, and in good standing with WorkSafeBC. Continuous safety training ensures our people are always current on industry best practices, mitigating risk and keeping the public and employees safe.
RAM has also updated our Guiding Safety Principles to better suit our growing company. Taking the first letter from each word, the principles spell RAM CARES.