Celebrating the Unveiling of the Lebanese Emigrant Statue
RAM celebrates the unveiling of the Lebanese Emigrant Statue in Victoria. The sculpture honours the legacy of Lebanese immigrants since 1888. It showcases the collaborative art and engineering contributions of Canadian-Lebanese community leaders and volunteers.
---
Celebrating Lebanese Heritage and a New Symbol of Gratitude
Ziad, RAM's Principal and Co-Founder, celebrated the art project that highlights the rich history of the Lebanese Canadian community. Being a proud Lebanese emigrant, Ziad is deeply moved by the dedication of the Lebanese Emigrant Statue in Victoria. The sculpture represents a meaningful tribute to the first Lebanese immigrants who arrived in 1888.
Furthermore, the statue is also a symbol of appreciation to British Columbia, which has warmly welcomed generations of Lebanese emigrants. The installation at Victoria's Centennial Park, located at 250 Belleville Street, features a base modelled after a Phoenician-Roman hippodrome. It includes three Phoenician artifacts made of Lebanese granite, carved by artist Joseph Ghanem. These pieces symbolize the beginning of Lebanese emigration: Europa and the Bull, the Phoenician Alphabet, and the Phoenician Trade.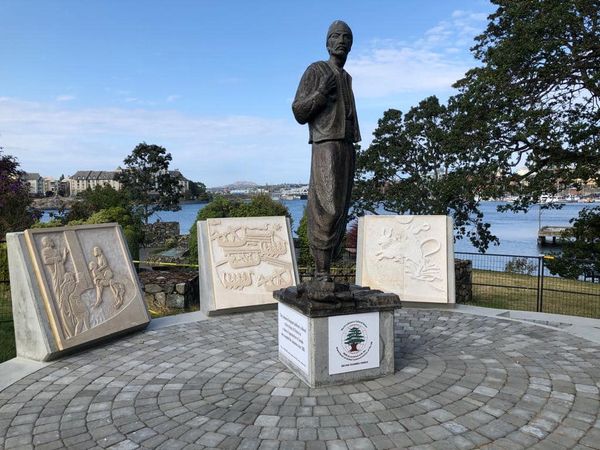 The Lebanese Emigrant Statue stands proudly as one of five identical works across the globe, including Mexico City, Beirut, Brisbane, Melbourne, and Accra. Barquet, often revered as the artistic patriarch of Puerto Vallarta, studied in Montreal and is renowned for his sculpture "Nostalgia" on the Malecon ocean promenade.
A Collective Effort
Four years ago, Ziad embraced the opportunity to contribute to this decade-long initiative. Proactively, he reached out to the talented architect, Marie-Claude Fares. Volunteering her skills, Marie-Claude designed the plaza inspired by Phoenician-Roman architecture, complete with historically resonant artifacts. We extend our deepest gratitude to those on the technical team who volunteered their expertise: Sal Tabet of Tabet Engineering provided structural insights, Gagan Oberoi of Evertek Engineering offered geotechnical services, and our own Marc Ghanem, P.Eng., PMP, dedicated himself to managing the project's progression with unparalleled commitment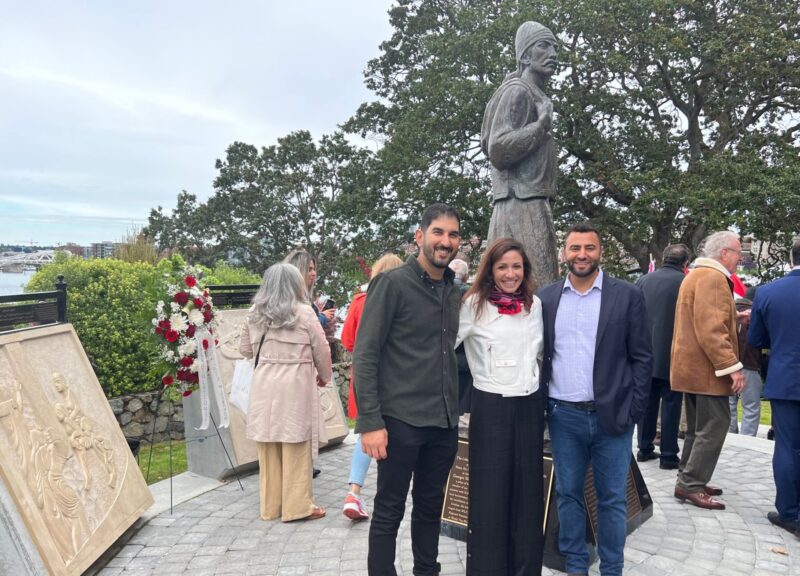 RAM's Community Commitment
This initiative embodies RAM's dedication to community and growth. It mirrors our commitment to delivering multi-disciplinary projects with utmost respect and teamwork. This significant event inspired us to reflect on the value of our varied backgrounds. Together, we forge a path toward a collaborative future, celebrating the connection between Canada and the Lebanese community.
---
Discover more about RAM's dedication to our values and learn more about our projects on our website.