Onboarding New Team Members During COVID-19
RAM has recently welcomed three students from the Douglas College Administrative Assistant program to join us for 3 weeks as interns for their final practicum requirement. RAM is committed to the success and safety of everyone in the community during this difficult time. We are proud to provide training and guidance to the students' community by creating an online onboarding process for students to transition smoothly into RAM. Amritjot Kalkat, one of RAM's newest interns says, "Allowing students to work from home while respecting the extraordinary circumstances due to COVID-19 helps us graduate from the program successfully and on time."
Below are some helpful tips on onboarding new employees remotely to help them quickly integrate into a new work-place culture.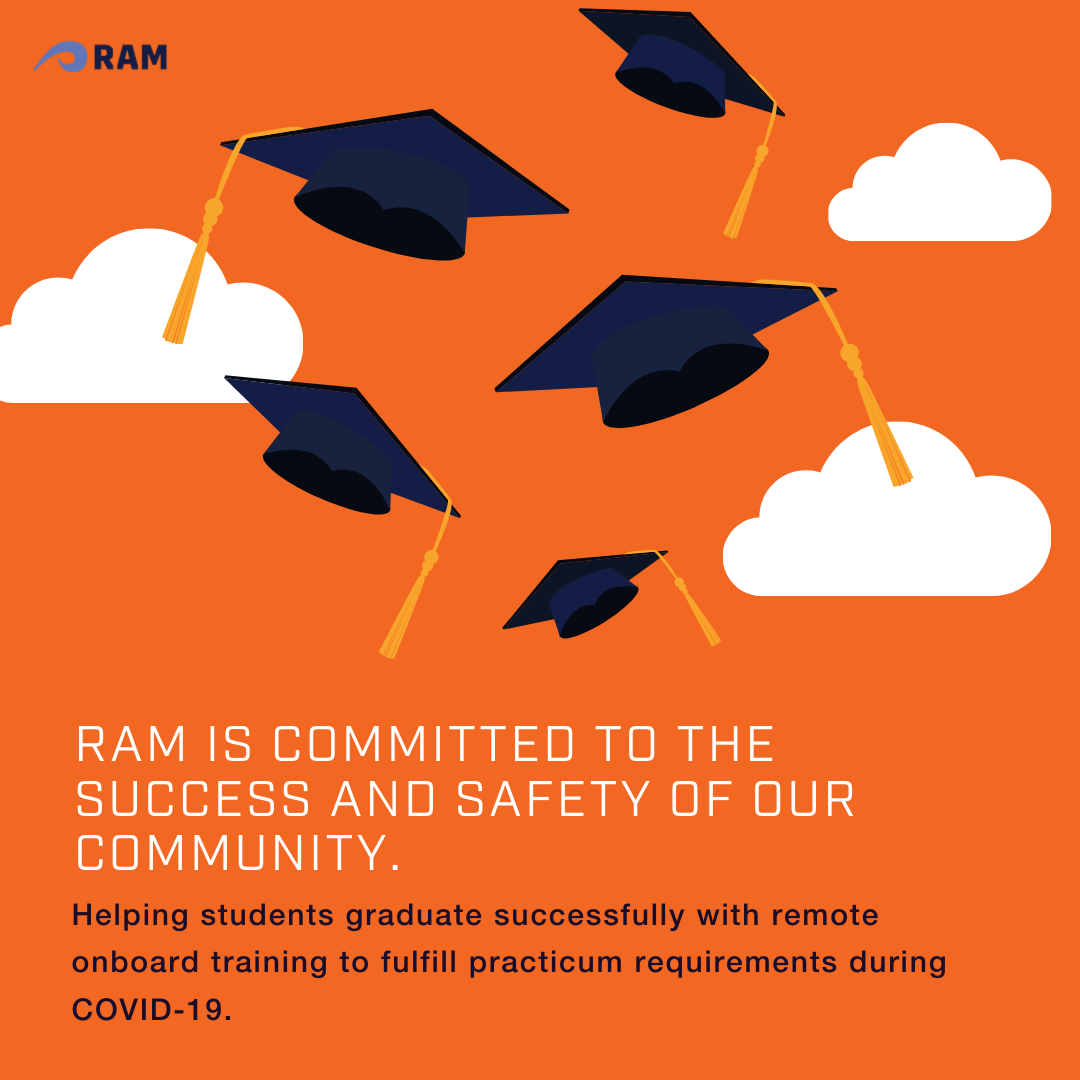 Be Prepared
Ensure the employee has proper equipment and access to Internet to start working remotely.
Provide helpful tips to set up a proper ergonomic office space at home.
Prepare a checklist for the employee to complete during the onboarding process.
Be Welcoming
Send a welcome email and express your enthusiasm in them joining your team.
Include guidelines on how to access company resources to start working remotely.
Introduce new employees to the team to start the work-term or training placement.
Make Yourself Available
Offer assistance by being available using digital chat options like Microsoft Teams, Zoom, and schedule morning virtual coffee team meetings.
Provide constant feedback while working remotely to encourage team work.
Ensure Consistency 
Outline work expectations and goals from the students to meet the workplace standards.
Check in with your new teammate at the start and end of the day to provide feedback about their performance and required initiatives and tasks.
Observe and update for any warning signs including missing deadlines and being unavailable for virtual meetings.
---
This article was written by RAM's Marketing Administrative Assistant Intern, Amritjot Kalkat.
 "I'm very proud to work with RAM who committed to bringing together the work-integrated learning experience to practicum students during the unpredictable times of COVID-19 to help students graduate successfully with onboarding remotely." – Amrit
Interested in joining RAM? Head over to our careers page to learn more about our current openings.